Season Five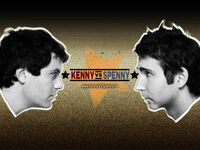 Air Date    10/20/2008

Season Five Episodes:
All episodes: 1 • 2 • 3 • 4 • 5
Season 5 began filming during Summer 2008, and began airing in late October 2008.
On July 28 Kenny was behind the flying of a banner reading "Jesus Sucks" in the Toronto area, as part of an episode entitled "Who can piss off more people".
Ad blocker interference detected!
Wikia is a free-to-use site that makes money from advertising. We have a modified experience for viewers using ad blockers

Wikia is not accessible if you've made further modifications. Remove the custom ad blocker rule(s) and the page will load as expected.